Roller inspection table
We have a wealth of experience in manufacturing reliable roller inspection table automation. These units are ideal for in process visual inspection of product. These units are fitted with gently rotating rollers, producing maximum visibility of any product defects.
Manufactured with Plastic of stainless steel rollers.
With widths available from 500mm to 1200mm. Spaceguard offer a reliable, robustly manufactured product roller inspection table which can as a result be used as a stand alone unit or integrated within a process line.
Standard specifications
30mm diameter roller // 1 1/2″ pitch // 8mm gap
50mm diameter roller // 2″ 0r 2 1/2″ pitch // 1mm or 13mm gap
60mm diameter roller // 3″ pitch // 16mm gap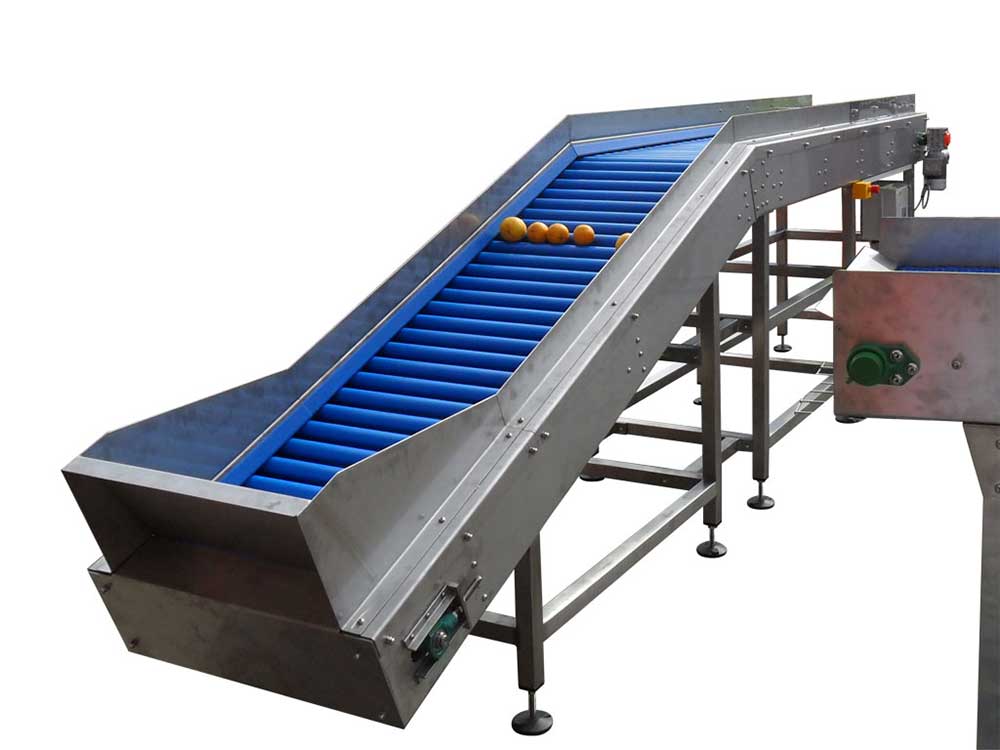 Optional features
All our roller inspection tables are manufactured to your suit your specific specifications.
There is a wide variety of options available.
Working heights to suit your specific needs. Including LED inspection lights for greater visibility.
Built in Black light room for more in depth product inspection.
All our roller inspection tables are supplied with a geared motor drive, with inverter control to provide variable speed.
Waste handling can also be fitted to take away waste product from the process line.
For advice & free quotations please contact us.
Please contact us with your conveyor enquiries
Phone: 01482 426914
Email: sales@conveyorsystems.co.uk