Home » Conveyor Rollers
Conveyor Rollers
We supply conveyor rollers for all types of roller systems
For urgent requirements, we have a range of standard rollers available for fast delivery to suit urgent requirements.
We also supply a range of parts for powered roller conveyors.
Please contact our team with your enquiries.
Conveyor Roller Features
All conveyor rollers are supplied to suit your requirements. Please let our sales team know the type of rollers you require.
| | |
| --- | --- |
| Conveyor Widths | To suit customer requirements |
| Conveyor Lengths | To suit customer requirements |
| Roller Materials | PVC, Stainless Steel, Zinc Plated Mild Steel |
| Roller Diameters | To suit customer requirements |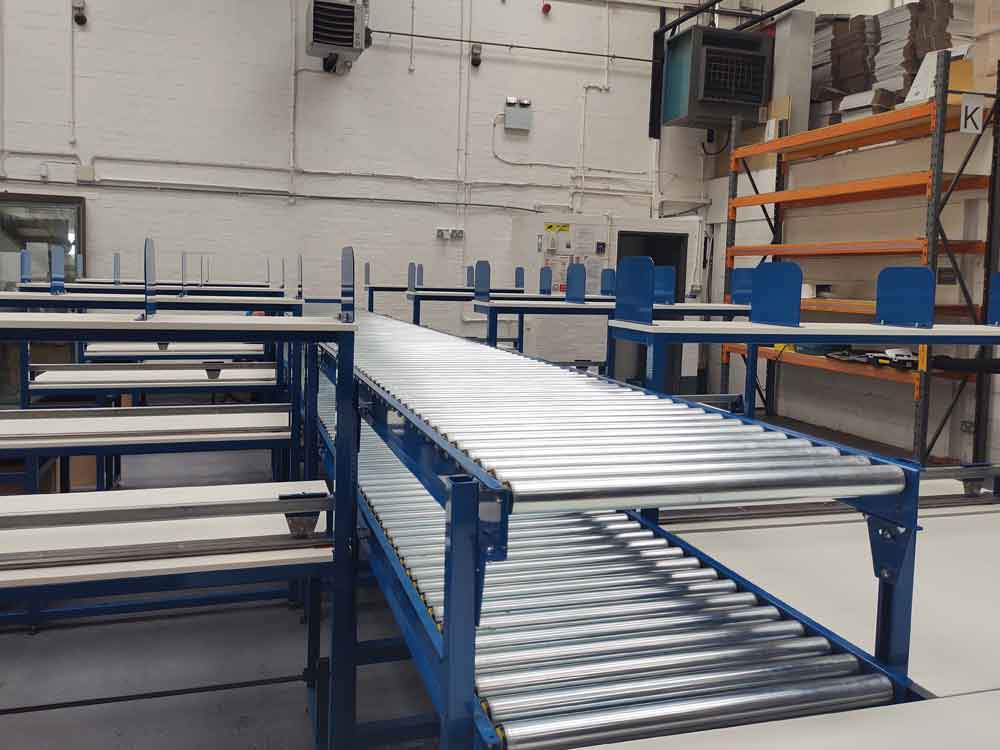 We supply a range of Conveyor Rollers to suit any application
Heavy duty rollers
Grooved conveyor rollers
Stainless steel rollers
PVC rollers
Belt conveyor rollers
Sprocket Rollers
Tapered conveyor rollers
Roller Racking
Fixed driven rollers
Spring Rollers
Motor Rollers
Friction driven rollers
Plastic conveyor rollers
Gravity conveyor rollers
Drainage conveyors
Poly rollers and idlers
Bespoke conveyor rollers
Gravity rollers
These are non-powered rollers that rely on gravity to move materials along the conveyor.
Powered rollers
These rollers are driven by a motor and are used to move heavier materials or to transport materials at a faster speed.
Sprocket-driven rollers
These rollers have sprockets attached to the end of the roller, which are connected to a chain that drives the roller.
Grooved rollers
These rollers have grooves on the surface of the roller for attaching o-ring drive bands for friction-driven conveyor systems.
Tapered rollers
These rollers are wider at one end than the other, which allows them to smoothly transition from one conveyor to another.
Idler rollers
These rollers are used to support the conveyor belt and prevent it from sagging or stretching.
Polyurethane rollers
These rollers are made from a durable, non-marking material that is ideal for transporting delicate materials.
Stainless steel rollers
These rollers are resistant to corrosion and are often used in food processing and pharmaceutical applications.
Get a FREE Conveyor Roller Quote today
We are a leading UK supplier of Conveyor Rollers
Email sales@conveyorsystems.co.uk with your enquiries
Conveyor Rollers Gallery
We can supply all types of conveyor rollers
Working With Us
SPG Conveyors are used daily by a wide range of third-party logistics, manufacturing, food production, and product assembly businesses in the UK.
We offer tailored solutions to suit our customers' needs:
Subcontract conveyor manufacturing
Happy to work with resellers and OEMs
If you need modular conveyors for your business then please contact us by phone, email, or try out the live chat feature for a free no-obligation quotation.
Call:01482 363445
Email: sales@conveyorsystems.co.uk