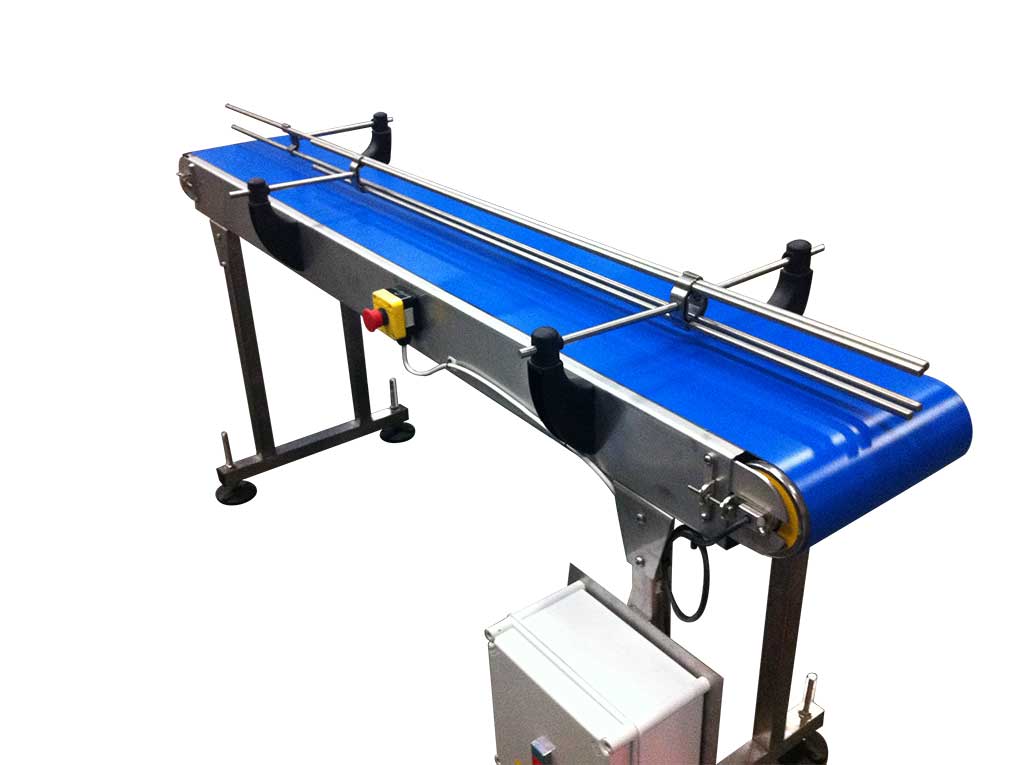 Belt Conveyor Systems
Phone: 01482 462914
As UK manufacturers and suppliers of standard and bespoke belt conveyor systems. Spaceguard is an ideal materials handling partner. From a one off belt conveyor to a fully integrated belt conveyor system or process line. Manufactured from stainless steel or powder coated mild steel where required. To a highest required quality with a wide choice of belts and materials to suit even the most arduous of applications.
Designed and manufactured specifically to suit your specifications, Spaceguard supplies and installs (where required) robust and reliable belt conveyor systems. For use within a wide range or both industrial and food applications.
Transport Belt Conveyors
Phone: 01482 462914
email: sales@conveyorsystems.co.uk
Standard conveyor belts are ideal for the transport of both uniform and non uniform products. They provide a cost effective method of A to B transport. As standard with a hygienic stainless steel design or durable powder coated steel frame where required. With a wide choice of PVC, PU, silicone or PTFE belting. dependent on your application. Transport conveyors provide a cost effective, reliable solution to product transport. Ideal for use as a stand alone unit or to be incorporated within other machinery.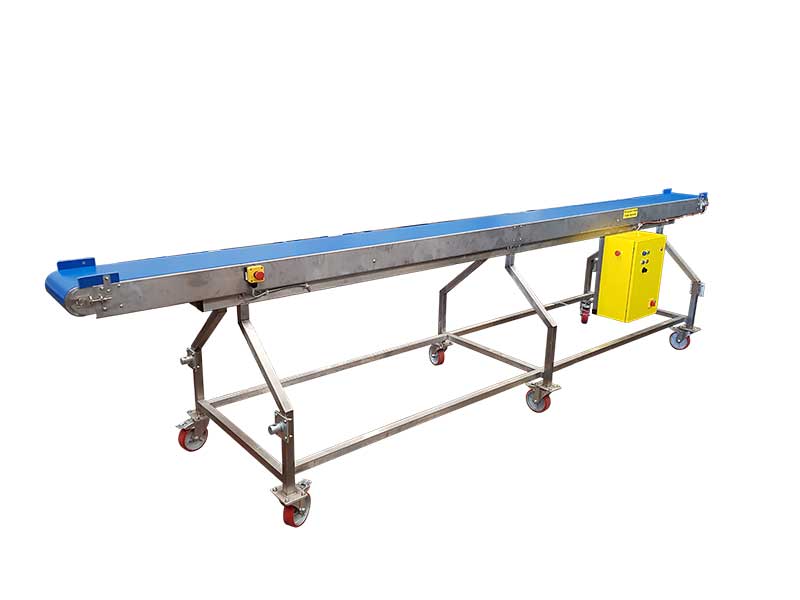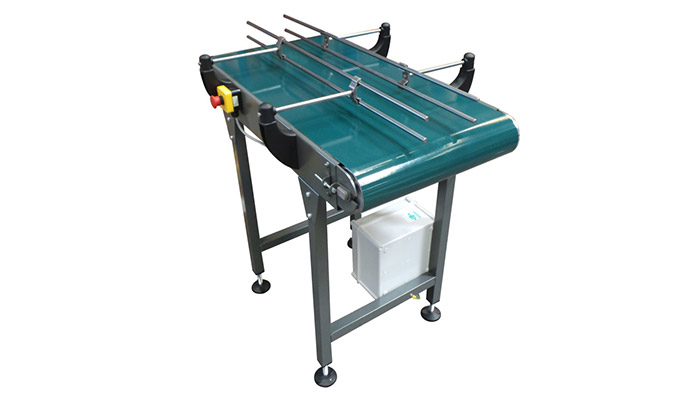 Quick delivery – medium duty belt conveyor
As UK manufacturers Spaceguard as able to supply a range of reliable medium duty belt conveyors on a quick delivery. Normally within 7 working days. As part of our 630 range the drum motor driven conveyor is supplied fully wired and assembled. The proven designed belt conveyor is delivered to your site ready for work, complete with CE documentation.
For more information please contact our sales team: Phone: 01482 462914 or your enquiry to sales@conveyorsystems.co.uk.
Incorporated conveyor belt Workstations
Phone: 01482 462914
email: sales@conveyorsystems.co.uk
Conveyor workstations are ideal for use within hand packing or assembly areas to improve productivity. These aesthetically pleasing units incorporate, reliable belt conveyors into work areas reducing manual handling. Spaceguard design these units to suit your specific requirements for product, workflow and space. These units can also be built to hold weighing or IT equipment. All to improve work area layouts. With the end result of raising your productivity, whilst creating a efficient working environment.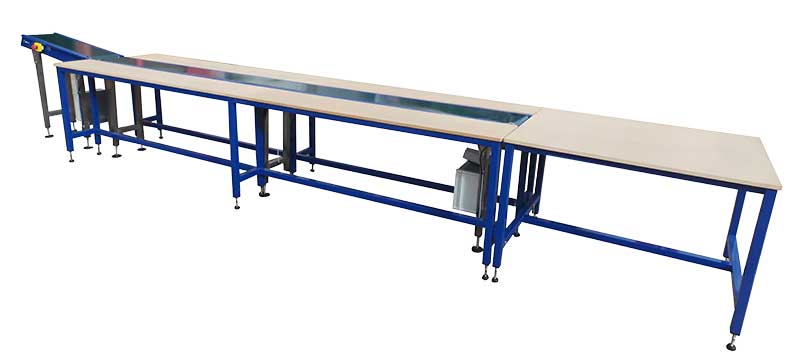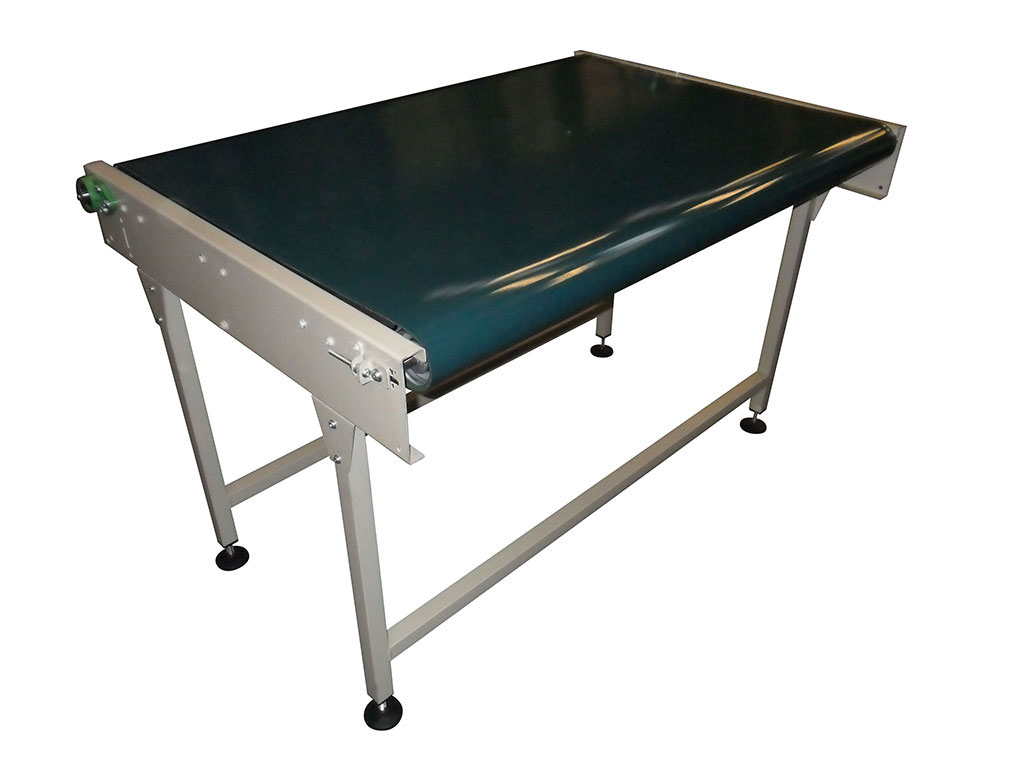 Extra wide Conveyor Belts
Phone: 01482 462914
email: sales@conveyorsystems.co.uk
Spaceguard are an ideal partner for extra wide bespoke conveyor products. Custom manufactured to your specifications, using proven base designs. To provide, reliable transport conveyors for wide products.
Swan Neck Belt Conveyor Systems
Phone: 01482 462914
email: sales@conveyorsystems.co.uk
For use in tight space applications, to take products from low level upwards. Swan neck conveyor belts provide an ideal solution around moulding machines or press discharges. To higher levels for additional processing or packaging.