Belt conveyors manufactured in the UK to your specifications
SPG Conveyor systems are a UK manufacturer of of proven belt conveyor systems - ideal as stand alone units or for integration into a wider conveyor system. Our wide range of equipment, built using only quality components ensures a reliable conveyor, built to suit your requirements. Please contact our sales team to discuss your requirements.
Phone: 01482 363445
Email: sales@conveyorsystems.co.uk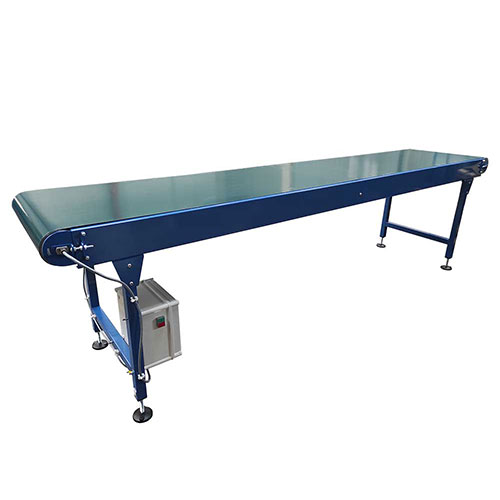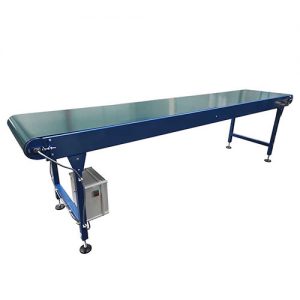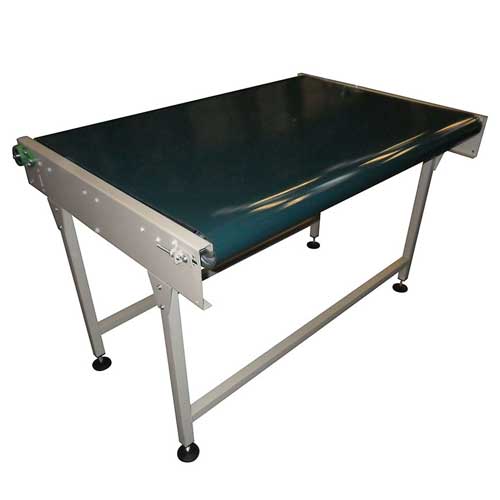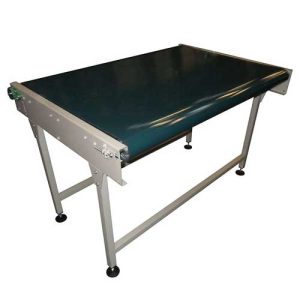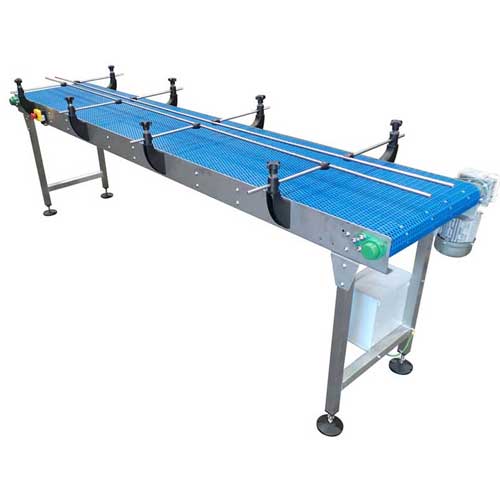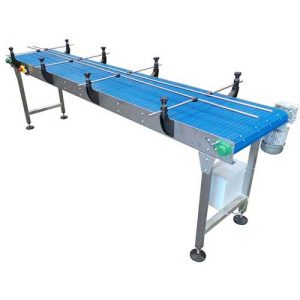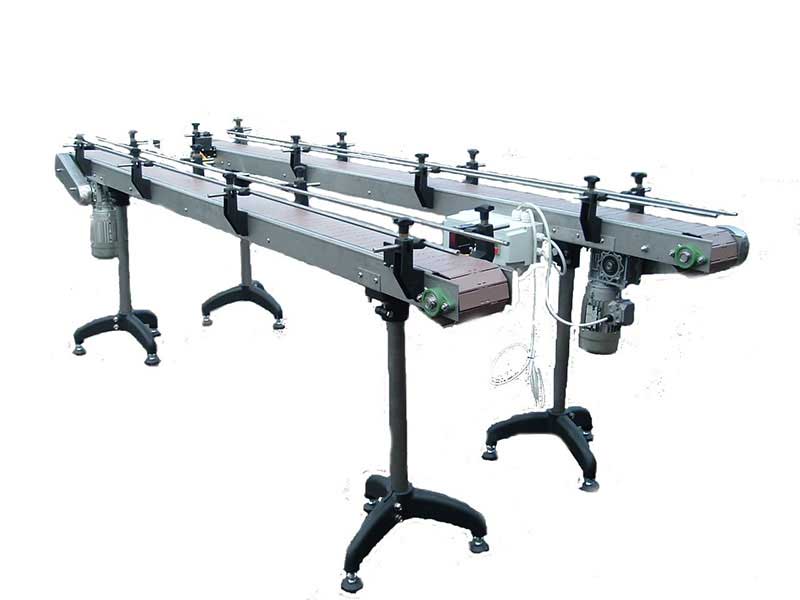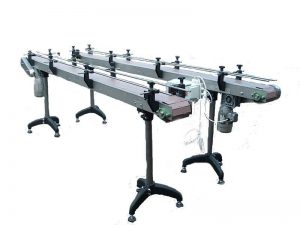 We manufacture Belt Conveyors to suit your requirements
Each belt conveyor can be delivered fully assembled or installed by our team. Or available for integration into conveyor systems or customer machines. Full white label service is available for resellers. All conveyors are backed by our 24 month warranty*, so you can be assured of a well built, reliable conveyor. Designed and built to suit your specific requirements.
Standard Belt Conveyors
True Track Belt Conveyors
Modular Belt Conveyors
Slat Belt Conveyors
Mobile Belt Conveyors
Mezzanine Belt Conveyors
Swan neck belt conveyors
24 Month Warranty
Competitive Pricing & Quick Deliveries
Supplied With CE or UKCA and OEM Manual
Built Using Quality Components
UK Manufacturer
Available fully wired and installed or for integration
White label service available for resellers
Installation Service available
Wide choice of belt types and finishes
Home » Belt Conveyors
Belt Conveyors
Belt conveyor systems designed & built to suit your needs and delivered directly from our UK-based factory
Belt conveyors are so versatile that they are used in almost every industrial environment imaginable, so getting the right conveyor for your application can be a challenge. At SPG Conveyor Systems we take the headache out of the specifying and selection process, our helpful sales team and trusted engineers make sure you get the exact belt conveyors you need for the job at hand.
We are a trusted UK-based conveyor belt manufacturer producing not only stand-alone belt conveyors for integration but also complete conveyor systems. Our dedicated team has been helping customers get the exact conveyors they need for the job for well over a decade. From micro belt conveyors to heavy-duty or extra wide belt conveyors, we guarantee that all conveyors are designed and built to the highest standard to suit your exact requirements.
All equipment will arrive fully UKCA or CE marked and complete with operation and maintenance manuals - we aim to make our equipment simple to use, all that you have to worry about is unloading and plugging in.
We have a range of standard conveyors in stock for fast delivery so we can get a belt conveyor to you when you need it most.
Please contact our helpful sales team for a friendly chat about your requirements

Warehouse Packing & Parcel Transport Conveyors
Belt Conveyors are able to transport packets and parcels of varying sizes and weights with irregular shapes whilst a roller conveyor generally can only be used for flat-bottomed items.
We can integrate belt conveyor systems into your existing packing lines or warehouse conveyor systems or design a new fully bespoke conveyor system to suit your requirements.
Belt Conveyors for Manufacturing
We manufacture belt conveyors to fit into your existing assembly or process lines, or we can design completely new conveyor systems as required for your application. Belt conveyors are commonly used for linking machinery as well as for infeed and outfeed systems. Factory conveyor belts are ideal for moving materials and components as well as waste products. For moving large and heavy items, we can manufacture heavy-duty belt conveyors.
Mezzanine Conveyors
Belt conveyors can be used for inclines and declines as well as for transport between floors or mezzanines. Our team have in-depth experience of designing, manufacturing and installing mezzanine conveyor systems and can visit your site to gather the required information, please see the mezzanine conveyors page for more information.
Conveyor Belt Materials for all types of conveyors
Conveyor belting material comes in many varieties with different colours, thicknesses, materials, and features. The most common belt conveyor materials are rubber, silicone, PVC, plastics, and chain belting. Some belt types have added benefits such as being grip-faced, cut-resistant, or having improved tracking. Our team can help you choose the correct belting material and belt width and length to suit your application.
Get a FREE Belt Conveyor Quote today
We are a leading UK manufacturer of Belt Conveyors
Email sales@conveyorsystems.co.uk with your enquiries
Technical Details
Below is a brief overview, for full technical details please contact us
End Roller Diameter:
From 25mm to 200mm - To suit your loads and application
Drive Type:
Geared motor or Drum Motor
Drive Position:
Shaft mounted, Underslung or End Drive
Belt Type:
1ply PU, PVC or silicone (industrial or food grade)
2ply PVC (industrial or food grade)
2ply Rubber
Other belt options available please contact sales
Frame Material:
Mild Steel
Stainless Steel
Conveyor Finish:
Powder Coated Paint (RAL5010 as standard)
Stainless Steel (2B)
Conveyor Widths:
80mm to 2000mm
Conveyor Loading:
Please contact sales to discuss your options
Support Detail:
Welded 'H' section (+/- 50mm)
Optional Extras:

Side guides
Castors
Quick release
Swan neck / nose over
Under slung centre drive
For electrical options please contact sales
Belt Conveyors FAQ
Get all the answers to your questions about Belt Conveyors as well as advice on how to choose the correct type for your application
What is a Belt Conveyor?
A belt conveyor is a mechanical device used to transport items. They were invented to help transport items on assembly lines.
How does a Belt Conveyor work?
Belt conveyors generally consist of a loop of material that is placed around two or more rollers, with at least one of these rollers, also known as pulleys or drums, being motor powered so it can spin. As the powered roller(s) spins, the friction between the motor and the belt causes the belt to be pulled in the direction that the motor is spinning. The result being the belt continuously rolls over and around the rollers.
How many types of Belt Conveyor are there?
There are many types of belt conveyors each made to suit specific applications, below you can find a list of different types of belt conveyor and their uses.
Standard flat transport conveyor
These are the conveyors you will commonly see at supermarket checkouts, they're the most simple type of belt conveyor and ideal for A to B transport on a flat level surface.
Inclined belt conveyors
Inclined belt conveyors are used for transporting items upwards, either to create a bridge in a conveyor system, to feed materials into machines, or to carry items to and from upper floors or mezzanines. They often use flights or grip face belts to help stop materials from falling back on the conveyor.
Sandwich belt conveyor
Sandwich belt conveyors consist of two belt conveyors running parallel and face-to-face so the items to be transported are 'sandwiched', between them and held in place by gentle pressure. Confusingly, sandwich conveyors are also a type of conveyor that is made specifically to help people make sandwiches.
Trough conveyor
Trough belt conveyors have flexible belts that are folded into a trough U shape using a series of rollers on the bottom and sides to prevent spillages. They are used for transporting fine or lightweight materials, aggregates, soil, and rubble.
Pipe conveyor
Similar to trough conveyors, they also have rollers around the undersides of the belt to shape the belt, though this time the belt is folded around into a closed circle O shape to create a pipe, again these are used for loose materials.
Modular belt conveyor
Modular belt conveyors have a belt consisting of rigid plastic interlocking modules that make the belt much stronger whilst still allowing the belt to curve and flex. They are also positively driven by sprockets which means they do not slip.
Slat conveyor
Slat conveyor belts are similar to modular belts however the slats are linked in a single chain and do not have the same side flexing capabilities as modular belts. They are ideal for transporting cans, bottles, and aerosol canisters.
Belt Conveyor Gallery
All the conveyors shown below were manufactured for our customers in our UK based factory.
Working With Us
SPG Conveyors are used daily by a wide range of third-party logistics, manufacturing, food production, and product assembly businesses in the UK.
We offer tailored solutions to suit our customers' needs:
Subcontract conveyor manufacturing
Happy to work with resellers and OEMs
If you need modular conveyors for your business then please contact us by phone, email, or try out the live chat feature for a free no-obligation quotation.
Call:01482 363445
Email: sales@conveyorsystems.co.uk