Rotary packing tables manufactured and supplied by Spaceguard
The rotary packing table offers efficient end of line accumulation of a wide range of pre packed products. This is suitable for prior to final carton or tote packing.
Used to provide gentle product accumulation, allowing packing staff the time they require to carry out the process. Also known as a 'lazy Susan' or 'rotary accumulation table'.
The rotary table is built upon a simple efficient design. Products are received onto a large rotating top. Normally positioned at the end of the process line. The rotary packing table then accumulates the packs or bags. This gives additional packing time if required, for more convenient picking and packing by operators.
This product is manufactured stainless steel construction with the choice of a flat or conical top. The Tong rotary packing table is designed to offer a high quality, reliable pack accumulation system. Affordable and low maintenance.
For advice & free quotations please contact us.
Rotary packing table
Spaceguard rotary tables feature as standard a food grade rotating table top.
Standard diameters: 800mm, 1000mm. 1200mm & 1500mm.
However we are able to offer as a special diameters 2000mm & 2400mm.
With a base frame, fabricated from stainless steel. With a direct drive geared motor. All our rotary tables are delivered fitted with an inverter drive for speed control. Fully wired and complete with manuals and food safe materials information.
Complimenting the base rotary packing table. There are a wide choice of additional options available. Including product un scrambling (for unloading rotary tables, or for maximising the space on them) and deflector guides (to keep the infeed section clear).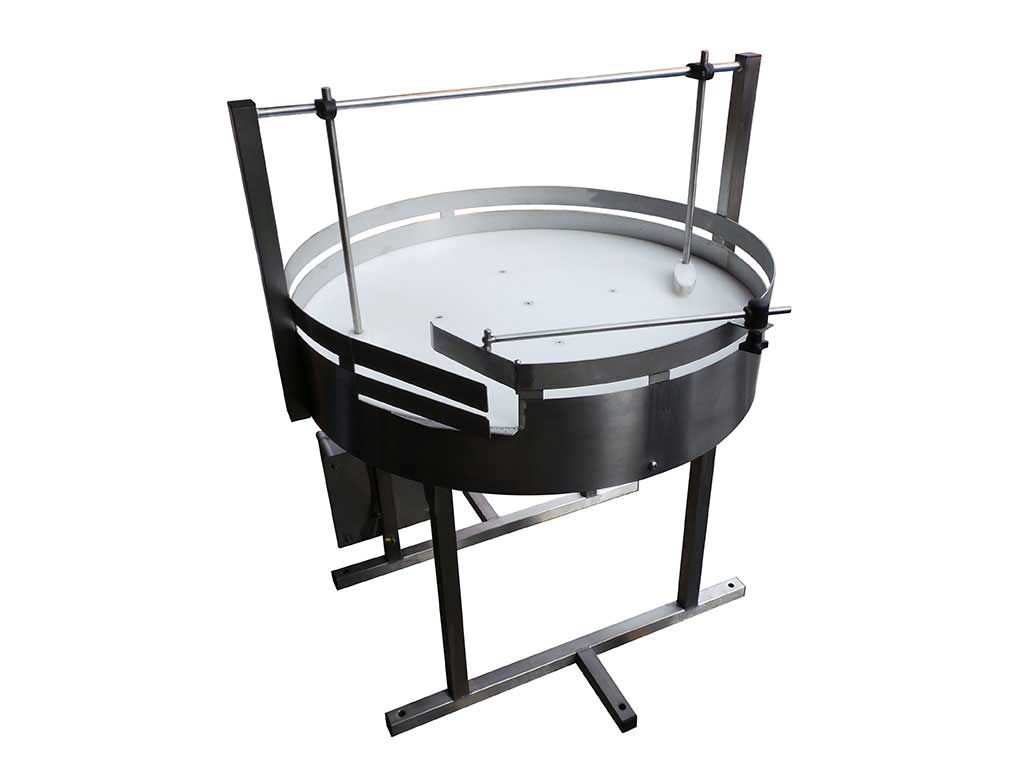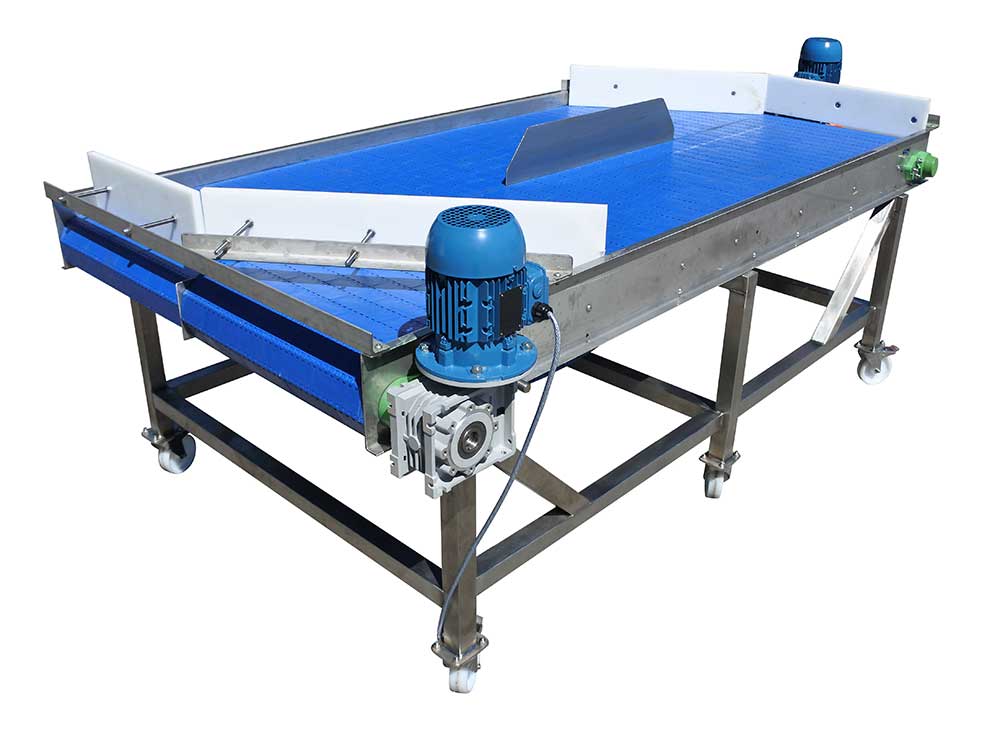 Modular belt accumulation tables
For use on unit loads of high volume applications. A modular belt accumulation belt is a robust option. This can easily be incorporated within a more efficient packing station.
Please contact us with your conveyor enquiries.
Phone: 01482 426914
Email: sales@conveyorsystems.co.uk