Home » Slat Conveyors
Slat Conveyors
SPG Conveyor Systems manufacture stand alone slat conveyors for integration as well as complete conveyor systems to your requirements.
Slat chain conveyors are a low-cost, easy maintenance method for transporting glass bottles, jars, tins and cans, they're most commonly used in labelling and drying applications.
Based around our proven designs and using quality components we manufacture reliable slat chain conveyors using stainless steel frames, with durable plastic or steel slats depending on your requirements.
With our modular design, these can be used as stand-alone conveyors, full conveyor systems or easily integrated into other machinery or existing process lines.
Slat conveyors are commonly paired with modular belt conveyors and rotary packing tables.
All equipment is UKCA or CE marked and supplied with O&M manuals. Along with installation and on going maintenance if required.
Please contact us if you have any questions, or to discuss your requirements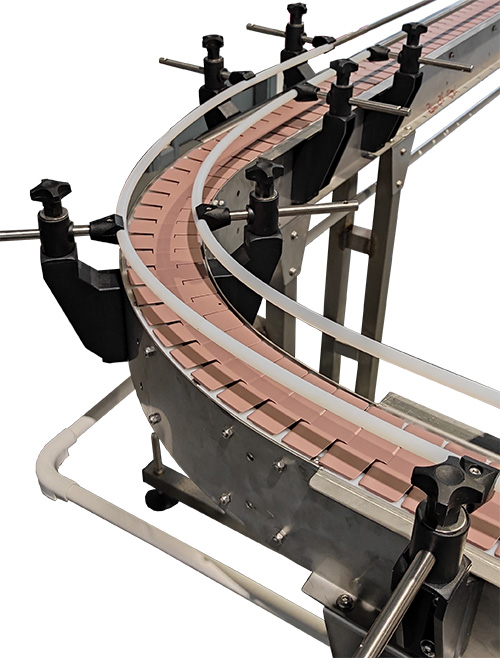 Why use SPG slat conveyors?
All slat conveyors are delivered fully wired and complete with manuals
Available in straight, bend and incline modules. To suit your requirements.
Ideal for food & beverage environments - slat conveyors are able to withstand regular wash down.
Fitted with our electrical control panel for variable speeds where required.
The hard wearing plastic slat chain is suitable for most food environments.
Stainless steel slat chains are available for more arduous applications.
The low friction materials allow for easy product transfer.
Complete customisation - we manufacture for bespoke applications
Conveyor is driven by a positive drive.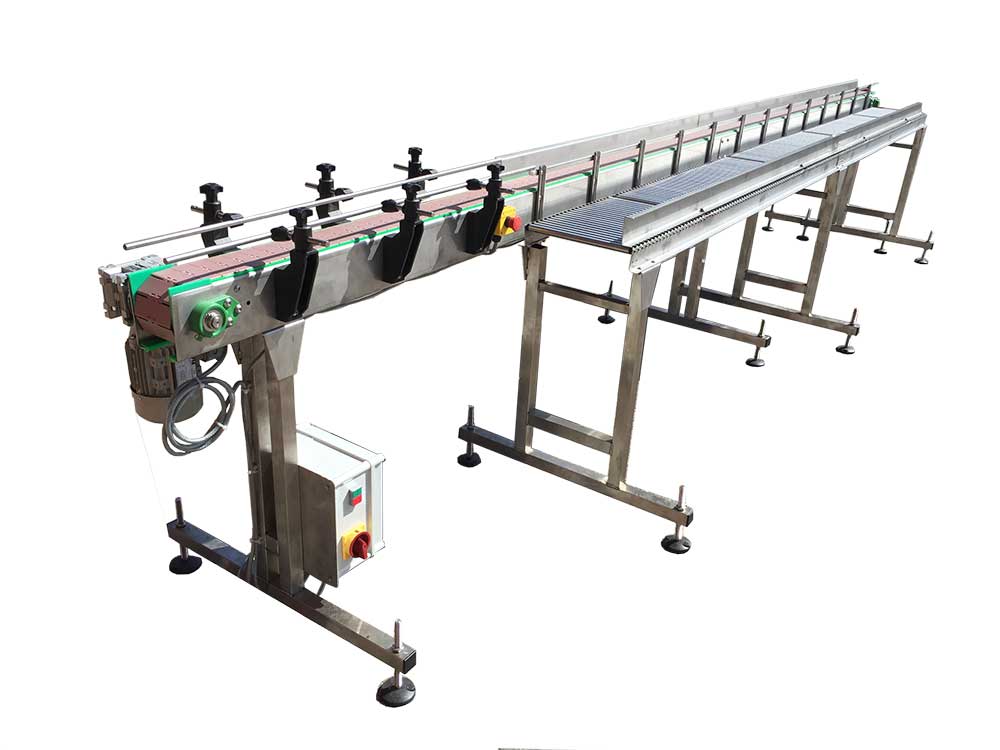 What are the benefits of using slat conveyors?
Slat conveyors can transfer products around tight radius bends with ease, making them ideal for installation in environments with limited space.
They're also a low noise method of transportation when compared with modular belt conveyors.
The slats create a durable and steady flat top, or platform, on which to transport products to filling, drying, or labelling machines. These low friction slats make for easy product transfer and accumulation applications.
SPG slat conveyors come with variable speed drive, with straight, bend, and incline modules which allow you to design or expand your conveyor system for any eventuality.
A key benefit of slat conveyors is that they are easy to maintain and keep clean as they are designed to withstand regular washdowns in food, drink, and pharmaceutical applications.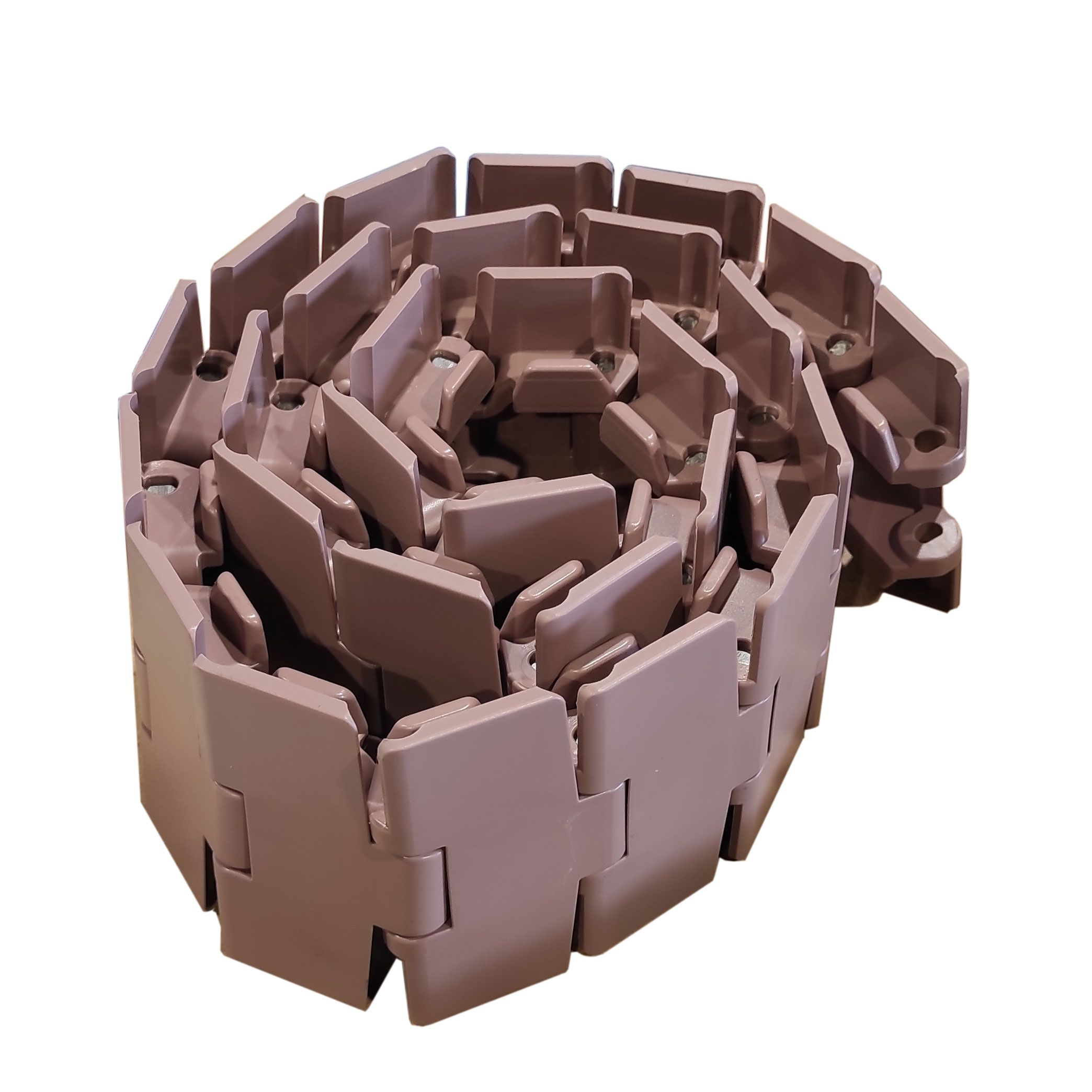 Get a FREE Slat Conveyor Quote today
We are the leading UK manufacturer of Slat Conveyors
Email sales@conveyorsystems.co.uk with your enquiries
Slat Conveyor Gallery
All the conveyors shown below were manufactured for our customers in our UK based factory.
Working With Us
SPG Conveyors are used daily by a wide range of third-party logistics, manufacturing, food production, and product assembly businesses in the UK.
We offer tailored solutions to suit our customers' needs:
Subcontract conveyor manufacturing
Happy to work with resellers and OEMs
If you need modular conveyors for your business then please contact us by phone, email, or try out the live chat feature for a free no-obligation quotation.
Call:01482 363445
Email: sales@conveyorsystems.co.uk