Roller Conveyors
As UK manufacturers and suppliers of gravity and also driven roller conveyor products Spaceguard is an ideal materials handling partner. From a one off gravity roller conveyor to a fully integrated zero pressure or zoned driven roller conveyor. Manufactured to the highest of standards required. From stainless steel or powder coated mild steel.

All conveyors are designed and manufactured specifically to suit your requirements. Spaceguard supplies and installs, (where required) robust reliable roller conveyor systems. For use within a wide range of industrial and food application. Combining reliability and ease of maintenance with competitive pricing.
For advice & free quotations please contact us.
Gravity roller conveyors
Gravity roller conveyors are a low cost solution for unit load transportation. The ideal solution to reduce manual handling of cartons, totes and also drums. We offer a wide gravity roller conveyor range. With products to suit most applications. With roller diameters from 16mm up to 130mm. Manufactured from PVC, Stainless steel or zinc plated mild steel. Along with frames and supports available in stainless steel or powder coated mild steel. Please contact our sales team to discuss your requirements.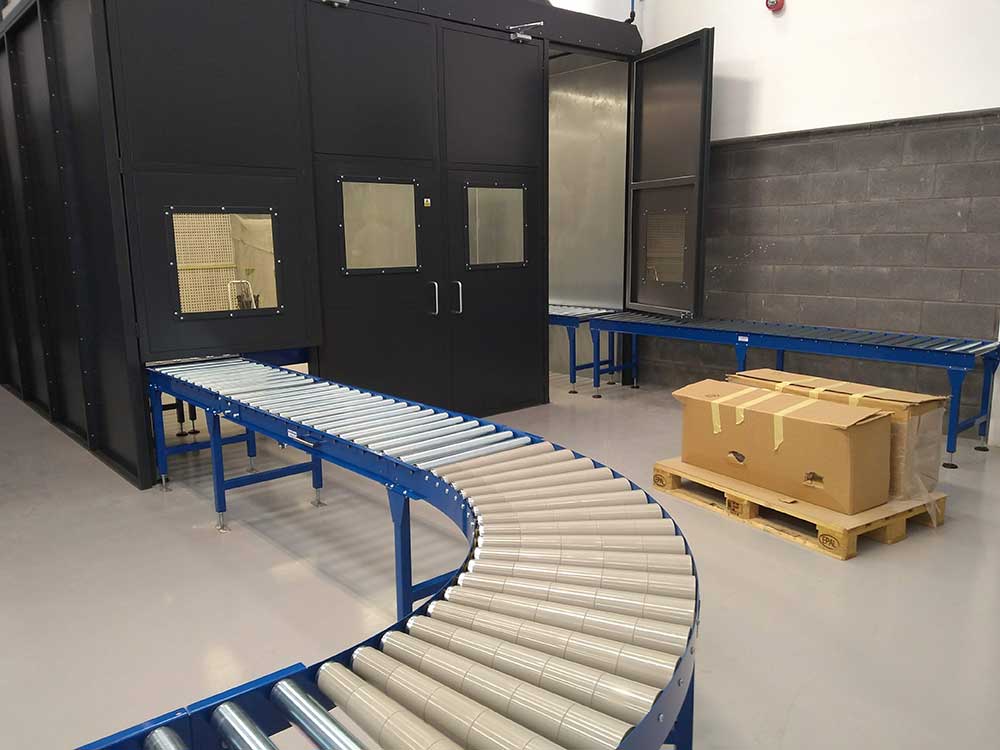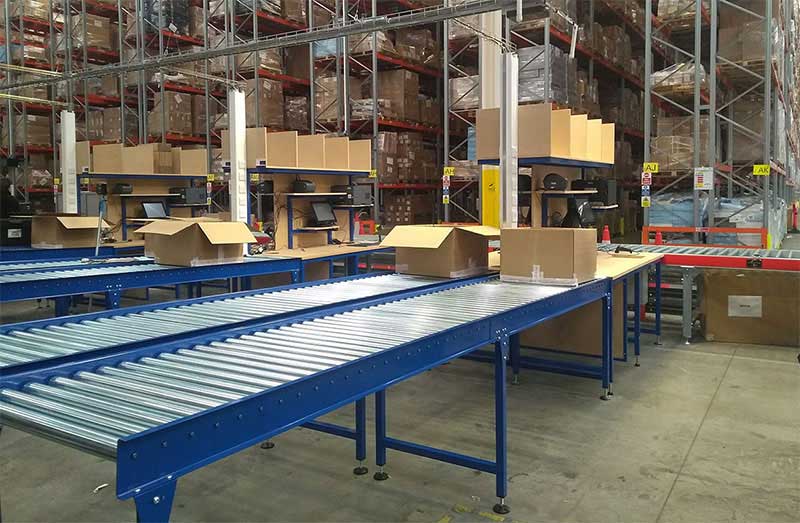 Driven roller conveyors
Spaceguard offer a both fixed drive and accumulation driven roller conveyors. From the lower cost line shaft low pressure accumulation to the more efficient 24 Volt driven roller or robust sprocket driven roller conveyors. This solution is reliable, quiet and low maintenance. The modular design allows for system reconfiguration when required
Pallet conveyors
As our most robust roller conveyor option. Our pallet conveyors are built to be hard wearing, reliable and easy to maintain. With varying customisation dependent on your application. Up to 2000 mm wide. Or cold store conditions. These units are ideal for integration into systems. Please contact our sales team to discuss your requirements.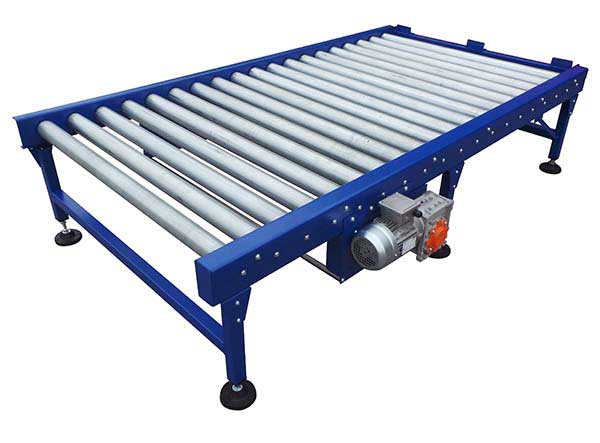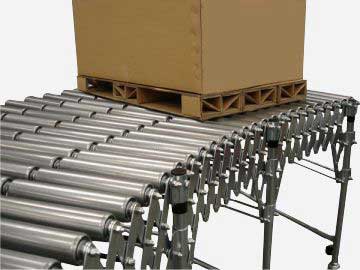 Flexible roller conveyors
With options including driven or gravity roller. And choices between PVC, Zinc plated or skate wheel rollers. Flexible conveyors are ideal for carton handling applications, such as courier vehicle loading. Where the conveyor can be retracted or pulled out of the way whilst not in use.
Roller Conveyor Gallery
Please contact us with your conveyor enquiries.
Phone: 01482 426914
Email: sales@conveyorsystems.co.uk